Noted collector Pat Neshek may be feeling the pain of prematurely selling a rare Shohei Ohtani card, but he may want to think about buying a few packs of Bowman's upcoming 2018 baseball collection to make up for his loss.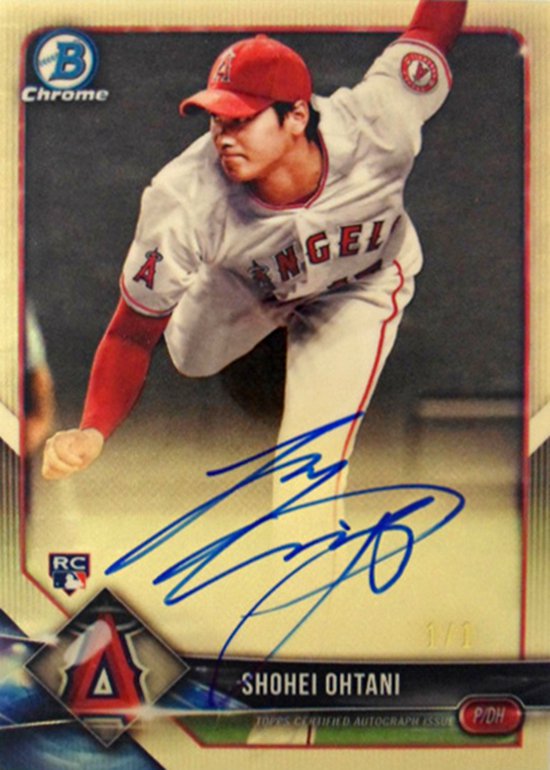 (Photo courtesy: BlowoutCards.com)
With Bowman set to release its highly-anticipated 2018 series, BlowoutCards.com is particularly interested in the autographed Ohtani Superfractor card that one lucky person is set to find in the collection. In fact, BlowoutCards is so keen on acquiring the rare card that the website is offering $60,000 for it.
One caveat to the sale, however, is that the card needs to be authenticated by Beckett Grading Services to determine whether or not it carries a 9.5 grade. In layman's terms, the card needs to be in mint condition.
BlowoutCards says the rationale behind the $60,000 asking price comes down to two factors: Ohtani's incredible start to the season, coupled with interest from international buyers who have contacted the website hoping to snag the same card.
Copyright © 2018 Score Media Ventures Inc. All rights reserved. Certain content reproduced under license.