Over the next two weeks, I'm going to preview the beginning of each team's offseason by identifying the first five things it should do during this downtime. I'll hit the NFC this week and the AFC next week. Here's the schedule for the week ahead:
Monday, Feb. 12:
NFC East
Tuesday, Feb. 13: NFC North
Wednesday, Feb. 14: NFC South
Thursday, Feb. 15: NFC West
Quick links: Cowboys | Giants | Eagles | Washington
No team was more aggressive about acquiring talent in as many different ways over the last year than the Eagles. Even after moving up in the draft to grab Carson Wentz in 2016, Howie Roseman refused to stay put and continued to reshape the roster around Wentz. The Eagles added key free agents like Alshon Jeffery and LeGarrette Blount, made trades for the likes of Jay Ajayi and Tim Jernigan, and drafted contributors like Derek Barnett and Mack Hollins. You know what happened next.
In the end, Philadelphia's decision to move on from backup quarterback Chase Daniel and bring back former starter Nick Foles might have ended up as its most important call. It was Foles who got hot during the postseason and saved the Eagles after Wentz tore his ACL. A move that was an afterthought amid a busy offseason ended up helping the Eagles win their first Super Bowl.
Let's start this series with the home of the champions in the NFC East (in alphabetical order):
1. Extend Zack Martin. Dallas' star guard is entering the fifth and final year of his rookie deal, and the Cowboys will almost surely give the former Notre Dame star one of their patented eight-year contract extensions. Martin likely will become the highest-paid interior lineman in football when he signs his deal.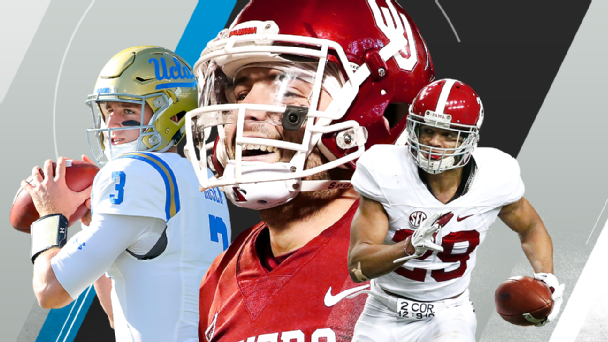 When: April 26-28
Where: Arlington, Texas
NFL draft home page » | Draft order »
•

Todd McShay's Mock Draft 2.0 »
•

Mel Kiper's Mock Draft 1.0 »
• Which NFL teams could draft a QB? »
• Kiper's Big Board » | McShay's Top 32 »
• 2018 draft QB class primer »
• Underclassmen who have declared »
If the 27-year-old does sign an eight-year deal, it should top $90 million and pay Martin in excess of $40 million over its first three years. The length of the deal should allow the Cowboys to reduce Martin's cap charge from its current $9.3 million mark, even given the massive contract extension to come.
2. Restructure Travis Frederick's deal. The Cowboys might not be as aggressive to clear out cap space by restructuring Tyron Smith's deal, given that their star left tackle battled myriad injuries this season. Frederick is one of the best centers in the league and isn't anywhere, so the Cowboys will be more comfortable clearing cap space with the Wisconsin product. Jerry Jones can convert $9 million or so of Frederick's salary to a signing bonus, freeing up $7.5 million in room.
3. Force Dez Bryant to take a pay cut or release the 29-year-old. While the Cowboys aren't in an onerous cap situation after moving on from Tony Romo (who will still cost Dallas $8.9 million in dead money this year), there's a huge gap between Bryant's $16.5 million cap hit and his recent production. While you might have blamed injuries for middling seasons from Bryant in 2015 and 2016, he played all 16 games this season and wasn't able to consistently change games. His 69-838-6 line wasn't dissimilar to the 65-810-5 line posted by Jermaine Kearse, who was essentially a throw-in for the Jets in the Sheldon Richardson trade.
At this point, the dynamic downfield receiver who terrified defensive backs from 2012 to '14 looks to have been replaced by a possession target who primarily leverages his size to win on slants. From 2012 to '14, Dez was 31st among wideouts in average yards after catch and caught 31 passes on throws more than 20 yards downfield, the sixth most in football. Bryant had just 11 such catches over the three ensuing seasons, including just four in 2017. He was 63rd in yards after catch over that time frame.
Bryant still has a role to play on this team, but he's years removed from performing like a No. 1 wideout. The Cowboys can't really restructure the five-year, $70 million extension Bryant signed before the 2015 season, given that it has only two years and $25 million remaining. The Cowboys would save $8.5 million by releasing Bryant, but it makes more sense to cut his $12.5 million base salary in half and allow Bryant to make some of it back with incentives. If the three-time Pro Bowler doesn't improve, though, this will be Dez's last year in Arlington.
4. Franchise DeMarcus Lawrence. The Cowboys can use the money they save from the previous deals to free up room to bring back their star defensive end. Dallas is entering the offseason with $20.6 million in cap space and will need more than $17 million to lock up their best pass rusher for another season.
Should the Cowboys sign Lawrence to a long-term deal now? It depends on the price. Lawrence took an enormous leap in 2017, racking up 14.5 sacks and 26 quarterback knockdowns. Over 25 games in 2015 and '16, Lawrence generated nine sacks on 18 hits. Lawrence hasn't shown enough to get paid like a guy who is perennially going to reach double-digit sack totals, but if he hit the free market, some organization would see a 25-year-old coming off a Pro Bowl season and back up the Brink's truck to sign him. The franchise tag keeps Lawrence off the market and gives the Cowboys leverage as they negotiate a new deal.
5. Pick up Byron Jones' fifth-year option and pick a place for him to play. This season was a step backward for the former first-round pick. Jones' versatility should be an asset, but defensive coordinator Rod Marinelli seemed to get frustrated with Jones' lack of consistency and eventually started taking him out of the lineup for 2016 sixth-rounder Kavon Frazier, who carved out a bigger role with some big hits as an in-the-box strong safety.
Jones was expected to be a project coming out of UConn, but Dallas hasn't helped his development by moving him from cornerback to safety. It seems pretty clear that Jones isn't a strong safety. He should have the athleticism to play center field as a free safety, but the Cowboys don't appear to love Jones in that role. Assuming that the Cowboys keep Xavier Woods in the slot (and move on from Orlando Scandrick), Jones could play ahead of Jeff Heath at free safety in 2018 if the Cowboys want to give him a shot there.

What about moving him back to cornerback and keeping him at his old position? New defensive backs coach Kris Richard had plenty of success working with big, physical cornerbacks during his time in Seattle, which should help the 6-foot-1, 196-pound Jones. Maybe Jones profiles as a guy who can play in coverage against the division's tight ends, a group that includes Zach Ertz, Evan Engram and Jordan Reed. Under any circumstance, the Cowboys need to find out what they have in Jones in 2018.
1. Announce that this will be Eli Manning's last season in a Giants uniform. When the Giants shockingly benched Manning in November, I rued the missed opportunity to treat their longtime starting quarterback with some class.